About Sasashima TPA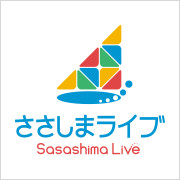 The Sasashima Live 24 Town Planning Association (Sasashima TPA) was founded as an urban development organization in July 2004 by in the Sasashima Live area.
Sasashima TPA formulated the "Sasashima Live 24 Area Management Policy" in June 2007 to set land use policy and construction rules for the area in order to promote a harmonic landscape and area value enhancement.
In Sasashima Live, a variety of entities including businesses, a TV station, a university and local administration offices work together to establish a hub of international interaction and hospitality. October 2017, marks the grand opening of the town. Please visit and witness the making of a town that grows in diversity.
Members

History of Sasashima Live

| | |
| --- | --- |
| February, 1937 | Sasashima Cargo Station opens. |
| October, 1986 | Sasashima Cargo Station closes. |
| August, 1999 | Plans for Sasashima Live 24 Land Readjustment Project are decided. |
| July, 2004 | Sasashima Live 24 Town Planning Association is formed. |
| October, 2004 | Sasashima Raibu station on the Aonami Line opens. |
| March, 2005 | La Vamo Sasashima (currently called Market Square Sasashima) opens. |
| March, 2005 | Zepp Ngoya opens. |
| March to September, 2005 | Serves as a satellite venue for EXPO 2005 AICHI JAPAN. |
| June, 2007 | Sasashima Live 24 Area Management Policy is formulated. |
| June, 2009 | JICA Chubu International Center opens. |
| July, 2009 | Regular cleaning begins. |
| April, 2012 | Aichi University Nagoya Campus opens. |
| March, 2015 | Royal Parks ER Sasashima opens. |
| January, 2016 | The Art Grace opens. |
| November, 2016 | New head office of Chukyo TV opens. |
| April, 2017 | Office zone of Global Gate opens. |
| April, 2017 | Main building (research building) and Hall of Aichi University Nagoya Campus open. |
| April, 2017 | Pedestrian deck opens. |
| April, 2017 | Open square under highway at Ichigo park opens. |
| September, 2017 | Shuttle bus pilot program is scheduled to begin. |
| October, 2017 | All zones of Global Gate are scheduled to open. |
| October, 2017 | Sasashima Live town opening event "Global Days 2017" is scheduled. |